You've joined Tinder, found a girl, swiped right … so far so good… but what at the best tinder openers so that she will respond to you?
Most hot chicks wont's respond to a "Hi There" as they most probably get that every day, from loads of guys.
What are the Best Tinder Openers?
#1. Include a GIF
The first idea for a best tinder opener is to play around with a GIF – apparently according to data from Tinder in mid-2016, girls are 30% more likely to respond to messages that contain a GIF.  This is especially the case if you send a humorous one – women are naturally more attracted to funny men.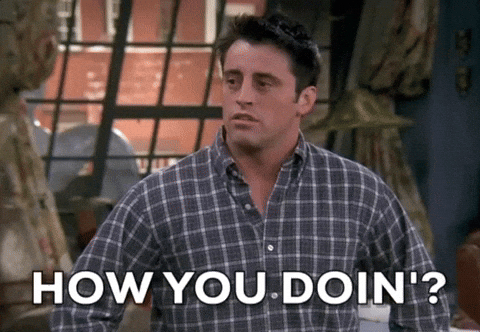 You can have hours of endless fun on giphy.com – it's free to sign up and you can find GIFs on there or create your own.  What girl doesn't love Joey from friends? The GIF above took me all of 10 seconds to find and add here.
#2. Engage her imagination
Travel is often an excellent topic to start up a conversation.  Most of us love to visit new and exciting places and you can connect with her adventurous side in no time at all.
#3. Feed Her Craving
All girls like to talk food, especially sumptuous desserts and chocolate.  How about you start a conversation off with asking what her favorite dessert is or try a compatibility test question:
#4. Use The Personal Touch
A bit of time spent looking at her profile could well pay dividends for you to get a response.  Keep a lookout for things you can talk about with her.  Does she have pets?  Do you share a passion for ice hockey or bookstores?  Girls like to know that you have actually bothered to read their profile and are capable of weaving their interests into your conversation.
You could mix up something you notice on their profile with a GIF: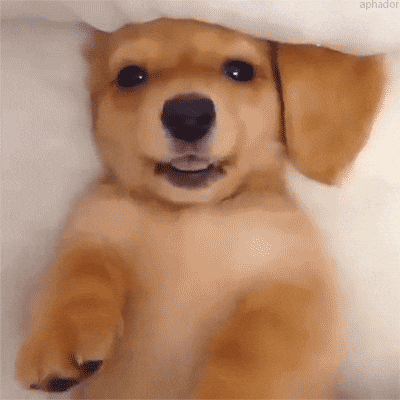 What girl isn't going to fall in love with a cute puppy GIF?!  (Especially if they already own a dog).
You could push the boat out completely and make a real effort by using her name and making an effort to spell your message correctly!
Every bit of personal effort and thought could be the difference between picking up the girl you want with the best Tinder openers, or in spending the evening alone!
Check out other hookup apps if you don't want to use Tinder.  Tinder is the app with the most people on it though, so the numbers game is more likely to work in your favor.
Tom's post on adult dating sites for hookups and mine on best places to meet people both provide alternatives to Tinder.
Remember, stay safe, be responsible, have fun and check out giphy.com – it's great!